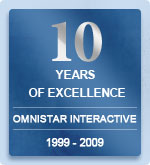 Private Label Job Board Software
| | |
| --- | --- |
| OSI Recruiter is private label applicant tracking software that just works. By fully automating the online portion of the hiring process, your clients will be able to post open positions and review submitted resumés with ease. Our private label job board software is a great deal for any web master interested in hiring or offering hiring services. Once you are reselling our software you will see how the quality of our software drives sales. | |
Resell Recruiter Software
To resell recruiter software like this is a dream come true. This is the sort of thing that every client needs, and upselling OSI Recruiter from any other web application always makes sense. This is one product you'll be reselling again and again.


Post Unlimited Jobs
Organize Unlimited Resumes
Create Customized Job Application
Customizable Job Search
Multi Level Administration

Create Unlimited Tracking Categories
Built-in Calendar
Built-in Address Book
Resume Upload Tool
Detailed Reports

Easily Private Label
Easy Setup
Getting Started Wizard
Totally Customizable User Area
Totally Customizable Admin Area

Installs on PHP / MySQL
Free Installation
Totally Web-based
Password Protected Backend
Manage Thousands of Resumes

Immediate Download
Upon ordering the OSI Recruiter Install version you will be able to immediately download and install the product. In addition, we offer Same Day optional FREE installs if you require our technical team to install the product. If you order our hosted version, after we confirm your order, we will set up your account the same day.


Lifetime Upgrades
Unlike other products that charge for new versions and upgrades, Omnistar Interactive offers FREE upgrades for life. Even if the product version number changes, you will still be entitled to a free upgrade. Our software team is continually adding new features and offers several new versions every year.


Re-Brand Omnistar Recruiter
Omnistar Recruiter can be easily re-branded so that web developers and designers can sell the product as their own.


Multi-Lingual
Omnistar Recruiter allows you to easily translate the entire administrative, staff and user pages to ANY language. In addition to translating the software you can also change the MySql Character Set.

Manage Unlimited Job Categories
Omnistar Recruiter allows you to create unlimited job categories so that you can easily manage jobs.


Multiple Level Administrator System
Omnistar Recruiter allows you to set which administrator will have access to which function. Omnistar Recruiter allows you to set-up unlimited administrators. In addition, you can specify which administrator will be notified for with specific emails.


Customizable User Interface
Omnistar Recruiter allows you to totally customize the user interface to match your site. You have the option of browsing in your own graphic for the header or footer. In addition, you have the option to browse in your own HTML for the header and footer. Finally, you have the option to modify any of the user page source files.


Manage Unlimited Jobs
Omnistar Recruiter allows you to add unlimited jobs. When you add jobs you can add unlimited categories and skills. In addition, you can set the start and end dates when jobs will be shown.


Customizable Job Search
Omnistar Recruiter allows you to add unlimited customized fields to the search page. You can also create internal fields for the administrative search pages.


Customizable Job Application
Omnistar Recruiter allows you to add unlimited customized fields to the job application. When you add customized fields you can decide if the fields will be used for internal purposes or for user pages.


Resume Inbox
Omnistar Recruiter includes a separate resume INBOX. This is a separate area where can you store interesting resumes.


Unlimited Tracking Categories
Omnistar Recruiter includes unlimited tracking categories. Tracking categories allows administrators to easily categorize resumes.


Resume File Upload Tool
Omnistar Recruiter includes a Java upload tool that allows you to upload hundreds of resumes at a time.


Staff Calendar / Address Book
Omnistar Recruiter includes an optional calendar available to all staff members where staff members can post to-do items for themselves or other staff members. They can also be setup to receive email reminders. In addition Omnistar Recruiter includes a separate address book where staff members can post information and make that information available to all or selected staff members.


Integrated Email Manager
Omnistar Recruiter includes an integrated Email Manager program that allows you to email resume candidates and also members of your address book. The email manager includes pre-designed templates that you can easily modify.


Resume Manager
Our resume manager allows you to easily sort resumes based upon standard and customized fields. In addition, you can easily send the resumes to your prospective clients. Also, you can setup reminders for each resume.


Detail Reports
Omnistar Recruiter allows you to see detail reports on resumes and jobs. Each report can be sorted in a variety of ways. In addition, there is a separate report for job tracking categories.


Unlimited Job Skills
Omnistar Recruiter allows you to add unlimited job skills that can be associated with one or more jobs.


Still not convinced
Click here to see why thousands of webmasters choose Omnistar Recruiter over the competition.
100% 30 Day Money Back Guarantee


Omnistar is so convinced that you'll love our product that we offer a 30 Day money back guarantee. If within the first 30 days after purchasing our product you decide for whatever reason it is not the right product for your business simply let us know and you will receive a full refund.

The Omnistar Guarantee.